Innovative and Smart Digital Solutions
Enabling the power of digital transformation to the rice sector and farmers
Digital transformation is a process that encompasses processes and products. Nowadays, it is necessary in all companies and types of organizations.
November 27 2023
|
María Noel Sanguinetti

The rice sector and its farmers are undergoing digital transformation processes supported by an innovative quality management tool that gives them a competitive advantage.
Digital transformation as a transformation process covers processes, services and products of organizations. Nowdays, it is necessary in all companies and types of organization.
Smart Rice is a unique tool designed specifically for the Rice Growers Association and the rice sector.
One of its fundamental components is a digital solution for the Management of Analysis of Laboratory Samples to support decisions by Farmers through which the entire process of analyzing the quality of rice, its traceability and processes are automated and the information according to the regulations, agreements and type of analysis is carried out by the rice quality department.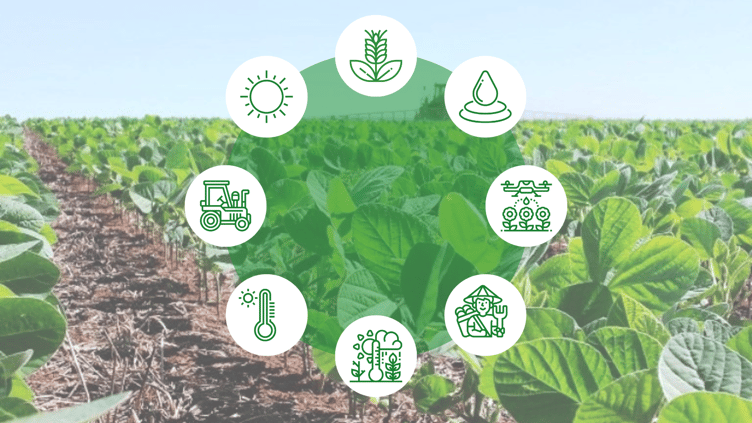 It's a system that makes the relevant information of their samples available to the farmer in real time during the rice harvest. The system does all the monitoring of the sample throughout the different stages of analysis and calculates the different indicators in accordance with the regulations and current practice in the market.
With the results of the calculated indicators, the harvest decisions of the farmers and the results in terms of harvest quality are supported in real time. With comparative analysis with the mill, it allows monitoring at the level of each farmer, identifying significant differences while auditing results and negotiating quality with the industry.
»Providing the most important thing: Information for making decisions and getting results
The innovative solution provides the institution with potential in terms of traceability and transparency, specifying one of the most important values that any organization has and a group of companies, that is the information for decision making and the quantification of results.
In this way, Systems X creates a digital solution based on an information management and analysis model, providing tools so that producers have a basis for negotiation that determines the quality and price of almost all the rice that Uruguay produces.
At Systems X we have several years of experience in these processes, supporting the Agro-industrial sector. Do not hesitate to share your challenges with us, we are here to help you!

👉 Contact us!